Being Summer-Ready
It's certainly heating up all around. There's no denying — summer is here!
Despite the relentless heat from the sun, we can't help but be excited to also go out and have some fun this summer. The beach, in this part of our world, is the usual destination. Now, whether we are heading down the beach, going to work or doing our errands of the day, we need to remember how our skin needs some extra care during this hot summer months.
I am glad to tell you that our faces need not be at the cruel mercy of the sun 🙂
I have just been recently given the opportunity to try products that promise something good for our skin, our faces. I'm talking about the Two-Way Cake with Papaya Extract and the Perfect Stick, both from Fashion 21.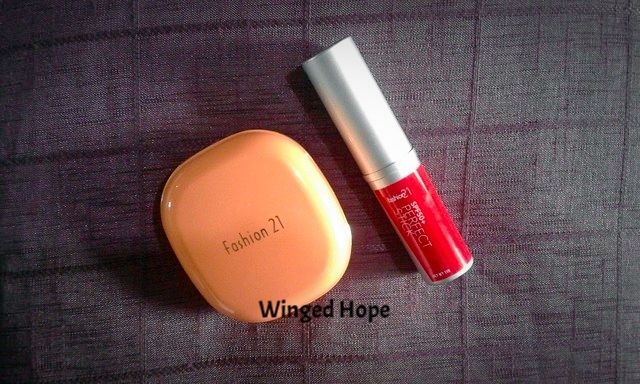 Fashion 21's Two-Way Cake with Papaya Extract impressed me. It not only helps whiten the skin but I also notice that it can really blend well with one's facial skin 🙂 It also has SPF 35+ which means it provides you protection from the summer sun. The Two-Way Cake with Papaya Extract can actually be used/applied dry or wet. I prefer to use it dry on my face and it works well for me. Although I have sensitive skin, there was no allergic reaction on my face and that's a good thing. The Two-Way Cake with Papaya Extract is available in three colors or shades, giving us the option to choose which best fits the color or shade of our skin.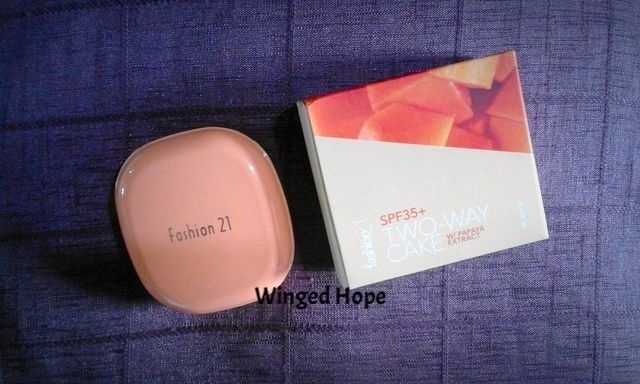 I must also mention here that I also appreciate how the Two-Way Cake with Papaya Extract is packaged. Take a look again: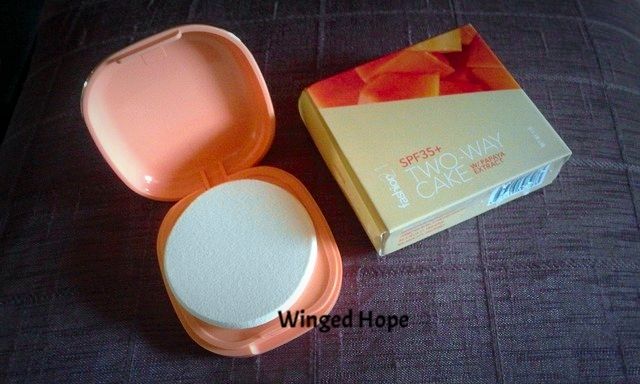 With its distinct packaging, your powder puff or sponge is separated from the powder itself. I think this is very hygienic 🙂 This also prevents the puff/sponge from smudging the mirror which you also have here. The mirror is, of course, very useful whenever you need to apply the Two-Way Cake with Papaya Extract on your face or just to check how you look.
I would say the Two-Way Cake is your friend in looking good and protecting your facial skin this summer as well as in the other seasons of the year 🙂
Now, if you're wondering how my experience was with Fashion 21's Perfect Stick, here it is:
I have to say that I am not really into using a concealer but this time, I have seen how the Perfect Stick works as a foundation and concealer combo. And it is available in nothing less than 6 colors: almond, beige, ivory, light beige, natural and warm natural! We have a choice, ladies!
To conceal those eye bags from late night parties or overtime work as well as those skin blemishes, the Perfect Stick would prove useful. As for me who prefer working and writing away late at night and into the wee hours, it does help make me look fresh in the morning 🙂 And I would have to add that as we are now encountering the heat of the summer sun, Perfect Stick also has SPF 50+. So, yes, it is perfect for summer.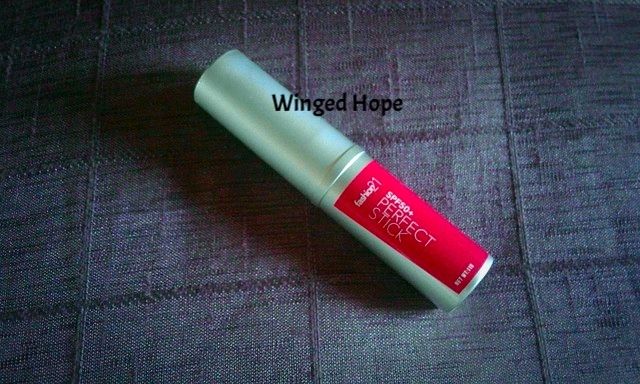 Fashion 21's Perfect Stick, as you can see, is available in stick form which makes it really easy to bring with you as you leave the house each day. That's beauty and protection right there in your bag or purse.
To know more about these products and what else Fashion 21 can offer you, check out the Fashion 21 website. For the latest Fashion 21 promos and more beauty tips, you can also check out the Fashion 21 Facebook page.
There are indeed beauty products that can help you and me to be summer-ready 🙂